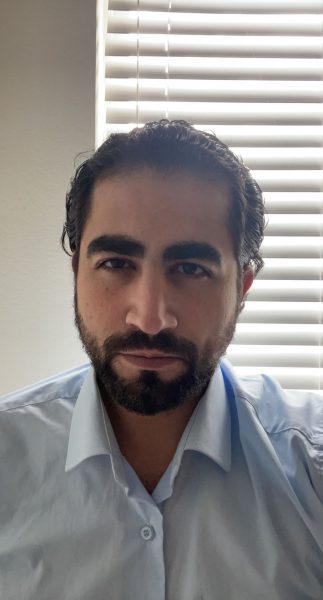 Civil engineer
Location: Doha, Qatar
Civil Engineer with more than 3 years experience to take responsible approach to any task on hand. I am
looking to be part of an organization where I can implement my
experience towards achieving goals and objectives with excellence.
Work Experience
Completed 10's of land surveying projects in the field using GPS, total
station, plats, deeds, and research. Drafted plats, Title surveys, and
prepared elevation certificates.
Completed more than 2 floodplain studies, and 10's of small lots drainage
reports using civil3d, Hydra flow, Hydra flow express, Excel, Word,
HEC-HMS, HEC-RAS, and the city of San Antonio and surrounding
cities codes.
Completed the design, calculation and drafting in Multiple residential
subdivisions (Street design, Storm, Wastewater, erosion control, ponds,
grading, drainage, channels, Grade to drain, detailed residential
grading, Cut/Fill calculations, Trees, water, details, Site layout, and
comment response) Using Civil3d, Excel, Word, Flow master, HECHMS, using the city of Austin and surrounding cities codes.
Completed entry level design of retaining walls, pools, shade structures,
foundations, drainage structures and structural engineering checks for
wood framing structural elements.
Completed the drafting of a wastewater treatment plan (levee, Ponds, Left
stations…etc) and calculated needed storage volume.
A team player with engineers & CAD technicians to complete multiple
residential projects, and solve problems. Years of work 2018-2021
Programs Used: Autocad civil 3D 2018-2021, Hydra Flow, HEC-RAS, HECHMS, MS-Office,& Flow Master
Course: GIS elective at the University of Texas.
Engineering
Updated 1 year ago
Only Employers can view Contact Details. Request Access