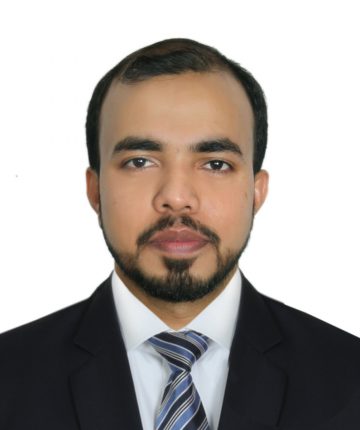 Senior Quantity Surveyor
Location: Dubai, UAE
10 Years of UAE experience as Senior Quantity Surveyor and Estimator
Ø  Pre & Post Contract activities, Tender and Estimation preparation and submission.
Ø  Variations, Quantity take-off, Interim payment, and final account payment.
Ø  Procurement and Subcontractor Agreement & Management.
Ø  Cost Estimation and analysis.
Ø  AutoCAD, MS Office & PlanSwift
Ø  Effective management and coordination skill.
Ø  Ability to organize, co- ordinate, implement and control work related activities and Documents preparation.
Ø  Capable of working under pressure situation.
Ø  Good interactive skills.
Skills
Pre and Post Contract Exp
Education
2011

Civil Engineering at Regional College of Engineering
Experience
2018 - Present

Senior Quantity Surveyor and Contracts Engineer at Ssangyong Engineering & Construction Co. Ltd

• Leading Procurement and Commercial Dept.
• Preparing, submitting monthly bills and coordinating with Client rep for finalizing the Payment Certificates.
• Sending notifications to Engineers for any variations and claims.
• Submitting Variation as per EI and site changes.
• Preparing all commercial related reports and submitting to Commercial Manager
• Negotiating with Subcontractors/Suppliers.
• Allocating work to sub-contractors.
• Preparing and maintaining LOI and Subcontract Agreements.
• Sending letter to Subcontractors for Commercial issues.
• Verifying/Certifying Subcontractors payment applications.
• Managing and dividing work schedule to Junior Quantity Surveyors.

2011 - 2018

Senior Quantity Surveyor and Estimation Engineer at Progress Constructions LLC

• Managing Tender/Estimation and Billing.
• Advising on procurement strategy.
• Allocating work to sub-contractors.
• Tender/bid preparation.
• Preparing & analyzing costing for tenders.
• Study drawings, specification and contract documents.
• Preparing detailed Bill of quantities.
• Preparing BOQ analysis.
• Feasibility studies.
• Valuing completed work and arranging monthly payments.
• Preparing change orders and variation effected due to change of drawings & specification.
• Preparing cost estimation.
• Analyzing outcomes and writing detailed progress reports.
• Issuing Tender Invitation to subcontractors.
• Prepare tender documents in co-ordination with concern department
• Preparing Tender result and valuation of subcontractors.
• Floating enquiries and receiving subcontract invitations and evaluation of subcontract scope of works
• Negotiation with Sub-contractor to finalize final project Value.
• Prepare LOA/LOI
• Review & Approve Sub-contractor's interim payment.
• Review & Approve Sub-contractors final account.
• Review & Approved of Variation Orders.
• Review EOT & miscellaneous Cost Claims.
• Draft, evaluate, negotiate and execute contracts.
• Manage record keeping for all contract-related correspondence and documentation.
• Provide contract-related issue resolution, both internally and externally.
• Managing and coordinating office projects support team.
• Coordination with Consultant, Client and Local Authorities.
Construction, Engineering
Updated 1 year ago
Only Employers can view Contact Details. Request Access