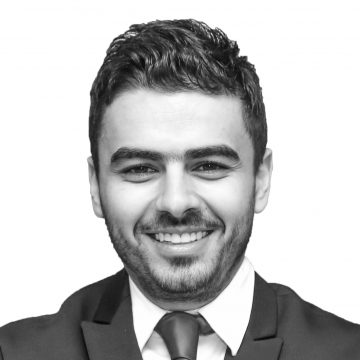 Senior Architect
Location: Doha, Qatar
Senior Architect with 11 years of work experience in Engineering Consultancies. Worked with multinational companies on several Megaprojects across the Middle East & GCC countries. With an area of expertise in Highrise Residential, Commercial, Educational, Hospitality, Airports, Healthcare sectors and more.
Skills
Creativity
detail oriented
Flexibility
Team Leading
Well Organized
Experience
May 2019 until present

Senior Architect at Meinhardt Singapore - Qatar

– Understanding Client / Stakeholder requirements to assure their satisfaction with the packages.
– Attending technical meetings & workshops with overseas consultants & specialists and do the necessary coordination.
– Following up with sub-consultants to meet the submission deadlines.
– Technical review for sub-consultant and specialists packages to make sure they are efficient and achieving requirements.
– Making Quality assurance & Quality control (QA/QC) checks.
– Reporting to Head of department on a regular basis.
– Organizing the workflow to make sure the project is on track.
– Leading a team of Architects / Modelers through the whole production process.
– Technical management of the packages to make sure they are produced at high quality level.
– Delegating responsibilities among the team to get the best performance out of them.
– Technical Review of the Architectural team packages.
– Technical review of material submittals and RFIs from contractors, and provide responses.
– Working and Gaining experience in design and build (D&B) projects.
– Reviewing Sub-contractor / supplier shop drawings against approved design.
– Working Closely with Multinational Consultants such as WSP, Aedas, Hill international, and DAR.

Dec 2014 to Apr 2019

Architect at Unii Engineering - Qatar/UAE

– Involved with the whole design development process from schematic to detail design and Construction (IFC) drawings.
– Developing necessary drawings, schedules, reports, and specifications for the project
– Seeking and obtaining authority approvals.
– Coordination between Architecture, Structure, and Services (MEP) disciplines to detect clashes and fix them.
– Dealing with unexpected problems with less effect to the design.
– Making budget studies and cost control exercises when necessary.

Jun 2011 to Dec 2014

Architect at United Consultant - Qatar

– Producing schematic, detail design drawings.
– Preparing reports and schedules for the Senior Architect on a regular basis
– Approaching suppliers for material selections.
– Working according to local and international codes, standards, and guidelines.
– Working in consideration of the Fire, Life and Safety regulations and policies in design.
– Interior & Exterior concept Design by sketches and 3d & rendering softwares.
– Developing visualization work and presentations for design proposals.
– Interior Design starting from the concept until the working drawings stage.
– Producing Shop drawings for interior fit-out scopes.
– Furniture selection and installation.
Engineering
Updated 7 months ago
Only Employers can view Contact Details. Request Access