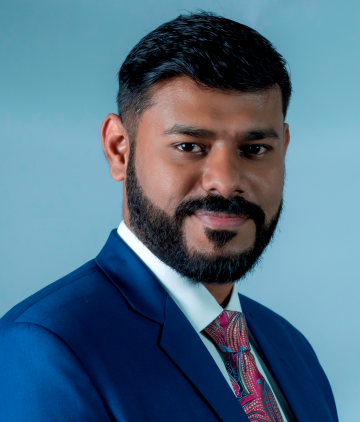 HR Professional
Location: Doha, Qatar
Please find my resume below for your kind perusal. I believe that I will be an excellent fit in your organization, given my extensive background in Human Resource and Administration . I believe that Human Resource is the driving force of a business's support team, and I know that my skills and qualifications prove my ability to fill that role.
In my existing role, I support an office of over 400 people plus approx. 2000 site personnel in an Oil & Gas Engineering & Construction company in Qatar. I have always had a natural ability to work well with people, and mesh with office staff. I understand that good interpersonal skills allows for a more comfortable and cohesive office environment.
I believe that after you have reviewed my application and resume you will see that I possess an excellent skill set which could be utilized to its maximum potential with your organization. If you have any further questions or require additional documentation, please feel free to contact me. Thank you for your time and consideration.
Education
2006

Masters in Public Administration at University of Karachi

2003

Bachelor in Commerce at University of Karachi
Experience
Feb 2008 – Present

Senior HR Officer at Black Cat Engineering & Construction CO. W.L.L. (BCEC)

• Handle HR administrative matters, employee grievances, employee discipline and sanctioning of penalties, resignations, terminations and administration of any penalties relating to breach, as well as employee retention.
• Oversee employee induction for Doha based employee, introduction to log registers, as well as employee introduction to company policies and procedures.
• Find and follow up to resolve employees' concerns pertinent to their pay, employment conditions etc.
• Ensure compliance to the disciplinary procedures and Qatar Labour Law
• Draft any important HR-related memos as well as any other management correspondence.
• Draft correspondences pertaining to employee status change (change in designation, salary increment, housing and transportation request, etc.)
• Assist Contracts Department on any HR-related pre-qualifications / tendering requirements such as preparation of CVs in company format etc.
• Prepare and distribute annual performance appraisal forms.
• Receive and input appraisal result into HR database.
• Produce annual appraisal summary sheet for submission / review of Head of Human Resource & Administration.
• Prepare and distribute and complete probationary progress report form.
• Prepare employee personal request pertinent to salary certificate, bank letters etc.
• Drafting special reports for Management.
• Handle reimbursement for higher management pertinent to schooling, insurance etc.
• Handle medical reimbursement for Senior Managers.
• Prepare and update list for staff eligible for WC and Group medical insurance.
• Handle employee leave extensions, leave due to business necessity and leave approval in some instances.
• Update training records / master file, job descriptions as instructed or requested.
• Participate during internal/external audits for HR Dept.
• Promotes equality and diversity as part of the culture of the organization.
• Maintain employee file retention and archiving.
• Follow procedures related to expatriates working for the company: visa, passport, work permits, medical expenses.
• Work with HR team in solving employee conflicts and improve HR administration; develop strong relationships with its employees and effective communication between Company & employees.

Achievements – Successfully completed the following Administrative projects:
• Was responsible to design new annual assessment system for Staff in 2008 / 2009 from scratch. The system was very successful and is still being used.
• Was Awarded Certificate of Appreciation for developing and successfully establishing Policies and Procedures for the Admin Department in Black Cat Engineering W.L.L. in March 2009 (present company).
• Have successfully developed and established more than 06 procedures independently which are successfully being used.
• Awarded Certificate of Appreciation for active participation in the completion of SFG project during 2009 – 2014.
• Awarded Certificate of Appreciation for active participation in the completion of QatarGas Shutdowns in Oct 2014 and Mar 2015.
• Awarded Certificate of Appreciation for active participation in the completion of Wakra Pipline Project.

February 2005 – January 2008

Human Resources Officer at Hilton Pharma (Pvt.) Ltd.

• Assisted Director, HR in hiring procedure and assessment methods.
• Carried out initial interviews, orientation and exit interview of junior and senior staff.
• Assisted Director, HR in planning and organizing of the training activities of the firm.
• Evaluated the training needs of company employees and prepared Annual Training Programs accordingly.
• Developed, conducted and organized in-house training programs for junior management staff.
• Assisted Director, HR for the implementation of Performance Appraisal System.
• Developed and improved HR policies with the changing requirements of the organization.
• Maintained smooth working relations with the Labour Union and workers.
• Conducted and participated in disciplinary enquiries in line with the prevalent labor laws.
• Carried out and maintained all record of internal and external correspondence.
• Carried out surveys and Research studies related to human resource management in organization.

March 2003 – January 2005

Development Executive - Marketing at Synergy Corporation

• Developing creative advertisement strategies.
• Meeting Government personnel to learn of requirements and tenders before officially published.

Sept 2002 – January 2003

Human Resources Assistant at Paktel Communications

Provided daily assistance to the HR Manager
HR/Personnel
Updated 10 months ago
Only Employers can view Contact Details. Request Access