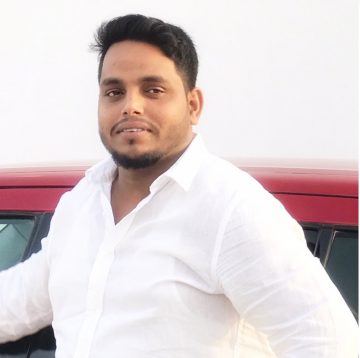 Project Engineer
Location: Doha,Qatar
Ismail Ziyad
Civil Project Engineer
Doha-Qatar
Dear Mr. HR Manger:
Having read with interest your advertisement and job description, I would like to apply for the post of Civil Project Engineer.
As you can see from my CV, I have amassed over 8 years of significant, progressive experience in civil engineering projects within the construction. During my career I have participated in civil engineering projects, all of them were successful.
My progressive engineering experience has provided me with the opportunity to develop strong client relation building & infrastructure's skills and an ability to lead multi-disciplinary teams. I am experienced at applying the principles of civil engineering when planning, designing, and overseeing the construction and maintenance of structures and facilities.
I enclose my resume for your review and look forward to meeting with you in the near future. Should you have any questions or require clarification on any information please contact me at the above telephone number.
I would welcome the opportunity to talk to you and I hope that you will invite me for a interview. I thank you for your time and I look forward to hearing from you.
Please find my attached résumé, which provides full details of my qualification. Feel free to contact me at (+974) 77940299 or ismailziyad5@gmail.com for any following up purposes. I appreciate your consideration and look forward to further discussing the Mechanical Engineering opportunity with you.
Sincerely,
Ismail Ziyad
Education
2012

Civil Engineer at swami vivekanand institute of management science and technology
Experience
2014

Project Engineer at Urbacon trading and contracting
Construction, Engineering
Updated 2 years ago
Only Employers can view Contact Details. Request Access