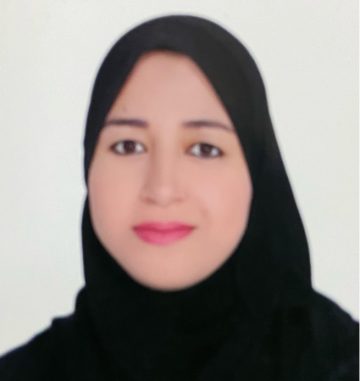 Retail Banking
Location: Doha, Qatar
Education
Al Mansoura University- Egypt May-2005
Bachelors of Computer Science & Information Technology
Skills
Management
● Manage a team in different branches in terms of performance, training and coaching
● Manage the branches during Manager's absence.
● Handle projects with the bank like Digital account opening from 2015 & 2016
● Handle project of Cheque deposit in ATM in August 2020
Communication
● Ability to understand and communicate in multicultural environment.
● Report to Area Manager the End of the month reports.
Organization
● Organize requests and pay attention to details
● Prioritize tasks during peak periods
● During Corona period from April 2020 to December 2020 covering different
branches and handle projects.
● Handle all kinds of IPO Shares.
Leadership
● Motivate employees to achieve individual targets.
● Improve team strengths and overcome weaknesses through constant mentoring.
Professional Experience
Guest Relation Officer Aug 2022- Dec 2022
FIFA World Cup Qatar 2022, Doha, Qatar
 Support management of VIP/VVIP Guest (Welcoming, registering, and
seating) for all guest groups.
 Support the management of the guest application tools in coordination with
FIFA/Host Country Guest Relations.
 Being a part of the Guest Relation team in the venue to execute all V/VIP
Services based on the established service levels.
 Troubleshooting on ground and efficiently reporting issues to the Guest
Relation Team.
 Other tasks as assigned by the manager & coordinator to help operations.
 Communication to be streamlined through respective channels.
 Dedicated to a specific Venue during the FIFA World Cup Qatar 2022.
Acting Branch Supervisor Feb 2017– Mar 2021
Commercial Bank of Qatar, Doha, Qatar
● Responsible for all types of branch operations activities
● Ensure tellers, relationship officers and the entire branch are meeting the audit
requirements
● Processed client profiles and organized the office system to ensure efficient work
flow
● Responsible for all types of branch operations activities
● In charge for approving of opening all types of accounts, credit card applications,
Deposits & personal loans
● Ensure entire branch's staff are meeting the audit requirements and Qatar Central
Bank rules and regulations
● Always meet the customers' needs and expectation Monitor and control issues
raised in Audit reports to ensure compatibility between manual procedures &
operational daily activities in the department
● Make sure are loans application and credit cards are generated on the system
correctly and the documents meet the requirements as per the credit administration
and risk departments
Senior Customer Service Agent Jun 2015 –Feb 2017
Commercial Bank of Qatar, Doha, Qatar
● Cross sell retail bank products and services to help increase market share and
associated revenue / profit goals
● Proactively marketed the Retail Banks products to increase sales volume and
profitability, and to achieve or exceed set targets and goals.
● building relationships with customers and maintaining an assigned portfolio of
clients while ensuring customer service quality at all times.
Universal Agent (Teller and Customer Service) July 2013 –June 2015
Commercial Bank of Qatar, Doha, Qatar
● Cross sell retail bank products and services.
● Proactively marketed the Retail Banks products to increase sales volume and
profitability, and to achieve or exceed set targets and goals.
● building relationships with customers and maintaining an assigned portfolio of
clients while ensuring customer service quality at all times
● Serves customers by completing account transactions. Provides account services
to customers by receiving deposits and loan payments, cashing cheques, issuing
savings/Current withdrawals, issuing and paying Manager Cheques and Drafts
Branch Relationship Assistant March 2010- Jun 2013
Commercial Bank of Qatar, Doha, Qatar
● My main role is front -office work, although I do assist in all aspects of the running
the branch.
● My job role entails me to open accounts, apply for credit cards and personal loans.
● I assist with serving customers and handling queries face-to face, and over the
phone. I also process remittance requests, ensuring that I comply with AML
Regulations.
Meeter Greeter Feb 2006 -Feb 2010
Commercial Bank of Qatar, Doha, Qatar
● First reach point in the branch
● Managing Branch queues & attending to walking customers inquires
● Making sure to service customers in quick & shot time.
IPO Share representative Dec 2005- Feb 2006
Commercial Bank of Qatar, Doha, Qatar
● Handel customer requests
● Make sure the applications are fully filled with accurate information
● End of the day tallied the physical applications with the report
● Send reports to respective department
Computer Teacher Mar 2003 – Jan 2006
Al Mojtama Computer Center for Ladies, Doha, Qatar
● Teach students of all kind of customers programs such as MS, adobe flash,
photoshop, internet …. etc.
● Give them courses in Typography
Qualifications
● Bilingual: fluent in Arabic and English
● Ability to handle Microsoft Office
Certifications & Awards
● CBQ Best Retail Achiever in 2016
● CBQ Anti-Fraud Awareness 2018
● CBQ Business Writing Skills 2016
● CBQ Code of Conduct (CoC) 2019
● CBQ Compliance: FATCA & CRS 2019
● CBQ Principles of Islamic Banking 2007
CBQ Initial public officer of QAMCO 2018
● CBQ Certificate of Unit Achievement Building Effective Customer Relationships
2011
● CBQ Appreciation Certificate of CB Plaza Branch to Achieve 2011 target.
● CBQ Achievement Certificate in achieving high score of branch product retail
Knowledge Exams 2011
● Qatar Skills Academy – The Sales Best Practice Programme 2011
● Spearhead Training Writing for Business (Level 2) 2016
● QFBA Problem Solving & Decision making 2017
● Enertech Qatar Safety Training center – First aid & CPR 2019
● CBQ Business Continuity Management (BCM) 2019 & 2020
● CBQ Anti-Money Laundering – Preventing ML 2018, 2019 & 2020
● CBQ Information Security Awareness – Mission Precision 2018 ,2019 & 2020
Skills
Education
sept 2001/Aug 2005

Computer Science and Information Technology at Mansoura University
Experience
Feb 2006/ March 2021

Acting Branch Supervisor at Commercial Bank
Administration
Updated 1 week ago
Only Employers can view Contact Details. Request Access