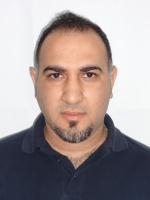 Administrator & Services
Location: Doha, Qatar
Education
2003-2006

Buisness & Managment at lebanon

I have (15) years of experience in the Gulf region, in Administration Services and Human Resources, Personnel & ServicesFacility Management.
Upbeat, success-driven human resources professional in diverse administrative roles. Strong track record of strategic and operational management of employees targeted at achieving business objectives. Expertise encompasses operational services, performance management, recruitment, and employee relations.
Administration, Construction, Hospitality/Facilities, HR/Personnel, Transportation/Logistics
Updated 2 years ago
Only Employers can view Contact Details. Request Access