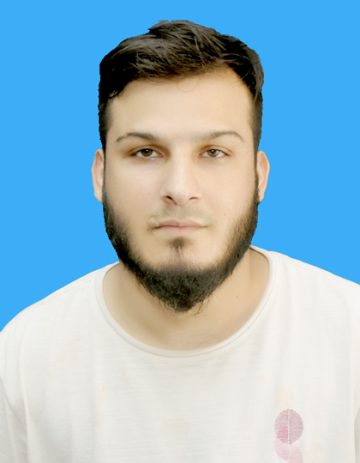 Computer Engineer
Location: Doha, Qatar
NABEEL FAZIL
DATE OF BIRTH
14-08-1995
Marital Status: Single
Domicile:
Rawalpindi  (Punjab)
Father's Name:
Muhammad Fazil Raja
ADDRESS
(PERMANENT)
DOHA,QATAR
CONTACT
CELL : 31576675
Email:
Nabeel.fazil222@gmail.com
OBJECTIVE
I believe in devotion to work hard and testing my professional knowledge in creating opportunities in any competitive environment
MAJOR SPECIALIZATION
Web Programming and Network Management
PROFESSIONAL QUALIFICATIONS
Bachelors of Science in Computer Engineering 2015-2020
DR.A.Q.Khan Institute Of Computer Sciences and Information Technology,Kahuta
F.Sc Pre-Engineering 2014
Matric Federal Board 2012
MAJOR COURSES
C++ Programming Language
Web Programming
Computer Communications and Networks
Object oriented Programming
Operating systems
Micro Processor System Design
Microcontroller Application and Design
Network Management
Software Engineering
Project Management
Experience
IT Support Engineer @ Camec Engineering
Installing local and Network printers.
Installing and configuring window server 2003/2008.
Setting up and installing new computers, networks and software.
Install new software application and train clients on proper application use.
Installing and configuring client computer systems.
Compiling job reports.
Tracking and managing work records.
Maintaining good client relations.
Scan documents and print files, when needed.
Generate reports, store completed work in designated locations and perform backup operations.
Apply data program techniques and procedures
Research and obtain further information for incomplete documents.
Managing and checking the overall server health, functionality and disk space usage, Installing and configuring and managing Windows Server 2008/2012..
Installing, Configuring & managing Print Server /Network Printer /Photocopier machine.
Maintains computing environment by identifying system requirements; installing upgrades; monitoring System performance.
Administrator of inventory system for user's equipment's
Transferring knowledge and technical expertise to other team members and end users.
To produce installation guides, disaster recovery plan and to do rehearsal of disaster recovery from the backups on monthly basis to verify the backups.
Remotely troubleshooting for staff in regional office /Country office through Team viewer.
Defining different backup types as Backup and Disaster recovery planning.
Implementation. Used different software's i.e. Caroni's Backup and Recovery, Ghost image for Image.
Worked on Red hat Enterprise Linux System administration and troubleshooting.
Installing and configuring Oracle DB on Windows Server & Linux Server.
Providing training to end users on the new applications & systems.
Assist in Purchasing IT equipment/write RFP (Request For Proposal )
Primary duties included installing and configuring Windows Servers.
Added, maintained and removed objects within Active Directory.
TCP/IP configuration and administration.
Implementation of Kaspersky Antivirus.
Utilized problem solving and troubleshooting abilities to resolve any major issues.
Responsible for testing, configuring, and troubleshooting hardware, software, and networking systems.
Completing programming to implement new updates.
Documenting work and creating reports.
Testing new computer Systems.
Identifying Necessary improvements to computer systems.
ADDRESS
DOHA,QATAR
DISTINGUISH FEATURES
Can work for long hours.
Ability to complete work in time.
Innovative, Flexible and quick learner.
Can take challenges with confidence.
Under-take responsibility easily & confidently.
Keen sense for details
LANGUAGES
English, Urdu, Punjabi.
INTEREST
Web programming, Networking, Video Editing, Travelling, Book Reading, and Cricket.
COMPUTER  PROFICIENCY & SKILLS
Well versed with the following:
ÿ  MS Office  deep Knowledge of Word, excel, PowerPoint, windows etc
ÿ  Linux  can work in Linux based system( Fedora )
ÿ  Packet Tracer
ÿ  Programming in C and C++• Web
ÿ  Design and Development (PHP, MYSQL)
ÿ  Creating and Managing Databases(Oracle, MYSQL)
ÿ  Electronic Circuits Design and Simulation using Proteus
ÿ  PIC18 Controller Programming using Microcap
ÿ  Working in Windows Environment
ÿ  Project Management
ÿ  Networks Configuration and Troubleshooting
ÿ  Graphic Designing
REFERENCES:
Furnished on request.
Skills
Education
2015/2020

Bachelor's at DR.A.Q.Khan Institute of Computer Sciences and Information Technology
Experience
2021

IT Support Engineer at Camec Engineering

2021/2022

IT Assistant at Ra Bros Engineering

2022

IT Engineer at Reeh Al Romal Contracting
IT/Technology
Updated 6 months ago
Only Employers can view Contact Details. Request Access