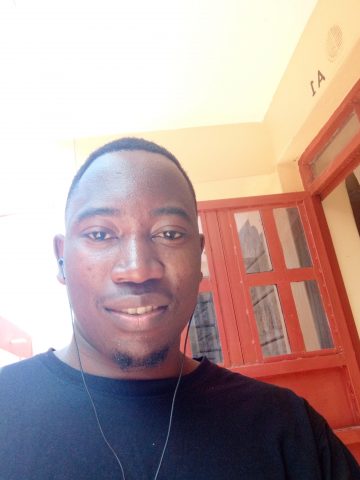 Cook Kenyan Dishes
Location: Kenya
Curriculum Vitae
Stanley Njite
Born 11th of January 1996
I N T R O CAREER OBJECTIVES
A highly motivated and energetic individual able to diverse and implement coherent strategies with improving internal Processes and procedures within a demanding environment project deadlines and targets. Attentive to details with a Practical approach to problem solving in an organization and ensuring that deadlines, budgets and objectives are achieved. Enjoys being part of a successful and productive team and thrives in highly pressurized and challenging working environment.
PERSONAL ATTRIBUTES
* To serve in a business and customer orientated institution with credible corporate reputation through persistence accumulation of skills and experience. * To become a visionary and principled learn player willing to offer professional services above self while striving for excellence and productivity.
WO R K E X P E R IE N C E
Choma (grill) guy Sanet Hotel • Oct 2019 – Dec 2020 I have achieved a good number of return customers who enjoy our classic well prepared tasty Nyama Choma and broiler Chicken Choma served with Ugali or crunchy French fries, Mokimo, Sauté, Kachumbari and Roast potatoes among others.
Chef Club Sidai Oleng • Sep 2015 – Jan 2019. During my time here, I managed to build a good relationship with customers making many of them return customers. I was passionate and loved my work as a specialized chef for chicken Mutungo. I and my colleagues managed to make the chicken famous due to our consistent excellent cooking culture.
E D U C ATI O N
Kenya Certificate of Secondary Esalwa High school • Jan 2011 – Dec 2014. My highest level of Education is secondary school. I did very well in English, Kiswahili and Business Studies.
S K IL L S
Hotel management, Food and beverage, Slaughtering (meat processing), Meat processing, Verbal communication, Table setting, Receiving and welcoming guests Mentoring Hygiene standards (food production) Customer comfort and safety Cooking, food preparation, Customer support, Travel planning and reservations (leisure, business), Written communication, Reception and registration (hotel, event), Dealing with difficult people, Data collection, Customer service Conflict and crisis management.
C E RTIFI C ATE S
K.C.S.E Certificate (C+)
L A N G U A G E S
•Swahili Spoken: Fluent
• Written: Native English Spoken: Native
• Written: Fluent
A SS O C I ATI O N
Cooking clubs and cooking Facebook and Youtube channels.
HOBBIES
Reading magazines and sounds, Exploring, Travelling
L I N K S
https://www.facebook.com/worldwde/
https://carrierwave.fuzu.com/cvs/1245119/fuzu_cv.pdf?1638291554
Skills
Cleaning. e.t.c
Cooking
Customer Service
Hospitality/Facilities
Updated 11 months ago
Only Employers can view Contact Details. Request Access