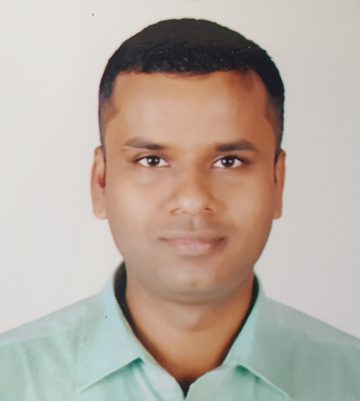 Senior Project Engineer
Location: Doha ,Qatar
Dear HR,
Subject: Application for the role of Construction Manager (Civil)
Dear Sir,
I would like to apply for the role of Construction Manager (Civil) in your reputed organization.
I have worked on many different buildings, mainly high rise buildings taking charge of substructures, structures complete finishing's, Handover of buildings etc. I enjoy beginning a project and seeing it through to the end and facing the challenges along the way. I like to keep up to date with new trend and new ways of working and work closely with all departments and other trades people daily.
Over the years I have built up a good network of people that I like to work with and can verify their trades and work that they have done for me which speeds up the process when working to tight deadlines in the gulf weather.
I enjoy doing new builds coming up with new ideas of how to position areas to the best. The construction trade is very exciting and I thrive on the changes and challenges that this brings.
I have enclosed my CV which shows my recent projects that are relevant to the projects that your company work on.
Thank you for taking the time to read my details and I look forward to hearing from you.
Regards,
Vijay Kadam
31038618
Skills
15 years gulf experience in high rise buidings finishing and handing over
Education
2001 to 2003

BE Civil at Shivaji University Kolhapur

1997 to 2000

Diploma in Civil at ICRE Gargoti
Experience
13/07/2021 - 24/09/2022

Senior Project Engineer at Le Mirage FO Contracting

• Creating work schedules, setting targets, Objectives and allocating responsibilities to construction staff.
• Regularly reviewing timings, Budgets, Risk and other resources to ensure work stay on track as per project plan.
• Overseeing logistic for project.
• Making daily site visits to inspect work, check material and ensuring quality standards and use of proper construction techniques are followed to deliver high quality work within contract timescale by maintaining health and safety guidelines.
• Review work progress on daily and weekly basis and communicating by making internal and external reports pertaining to job status.
• Ensuring the project is constructed and documented in accordance with the contract documents.
• Coordinates and monitor schedule updates, invoices, and submittals.

2015 - 2021

Project Engineer at Al Rostamani Pegel LLC

• Determines project schedule by studying project plan and specifications; calculating time requirements; sequencing project elements.
• Prepares project status reports by collecting, analyzing, and summarizing information and trends, recommending actions.
• Assign responsibilities and mentor project team.
• Monitor compliance to applicable codes, practices, QA/QC policies, performance standards and specifications.
• Perform overall quality control of the work (budget, schedule, plans, and personnel's performance) and report regularly on project status.
• Cooperate and communicate effectively with project manager and other project participants to provide assistance and technical support.
• Maintains safe and clean working environment by enforcing procedures, rules, and regulations.

2010 to 2015

Sr. Site Engineer at Al Habtoor Leighton Group

• Execute the work as per approved plan and shop drawings.
• Inspecting all structural and finishing activities with consultants.
• Execution of Mockup units finishing items by coordination with operator, client & consultants.
• Coordinating site issues with design, commercial and planning dept.
• Coordinate site issues with MEP contractor.
• Weekly meeting with subcontractors.
• Site progress reports & Target update with construction manager.
• Day to day management of the site including supervision and monitoring.
• Planning the work efficiently by using optimum resources.
• Executing the work with quality and safety standards.

2009 - 2010

Site Engineer at Victory Contracting

 Execution of structural and finishing work as per approved drawings.
 Coordinating with consultants for design and technical issues.
 Arranging site inspections with Dubai Municipality engineers.
 Making running bill of works completed on monthly basis.
 Approved civil engineer of Dubai Municipality. For G+4 floor buildings.

2007 to 2009

Site Engineer at Al Basti and Muktha LLC

• Supervision of structural work up to roof steel structure works.
• Arranging inspections with consultant engineers.
• Coordination with subcontractors.
• Managing day to day site activities.
• Coordinating with project engineer for technical issues and site progress.
• Coordination with MEP departments for finishing clearances.
• Site coordination's for engineering department & Steel reconciliation.

2006 to 2007

Site Engineer at Multicon Developers PVT Ltd

 Site execution for foundation.
 Coordination with excavating subcontractors.
 Coordination with consultant and Municipality engineers.
 Making Running bills of work completed.
 Coordination with clients and commercial departments.

2003 to 2006

Site Engineer at Nikam and Nikam Promoters builders and developers

 Site Supervision for structural and finishing activities
 Coordination with subcontractors for finishing activities.
 Making Running bills of work completed.
 Coordination with clients and commercial departments.
Construction
Updated 5 months ago
Only Employers can view Contact Details. Request Access