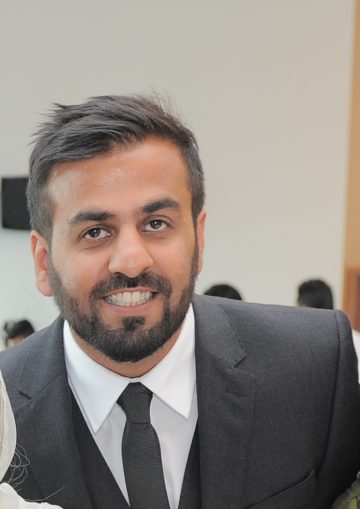 Property Manager
Location: Slough, United Kingdom
ADEEL PARVAZ United Kingdom
Tel: +44(0)1753 572782
Mobile:+44(0)7702035157
Email: Adeel.Parvaz@live.co.uk
Profile:
A dynamic, confident and progressive professional with over five years of experience in Property Maintenance, Management and Planning skilled at building sustainable relations with business stakeholders. Specialise in the implementation of internal control measures to regulate business transactions assuring regular stream of revenue.
Objective:
Looking for an enjoyable assignment with a organisation with a vast property portfolio assisting with Property Management, more importantly implementing methods contributing to enhancing living standards adhering to health and safety laws.
Professional Experience:
Property Manager Jan 2016 – Present Esto Care (United Kingdom)
Key Responsibilities:
Service Support:
• Manage and delegate maintenance in all care units adhering to health and safety standards for service users with Mental Health, Learning Disabilities and Autistic Spectrum Disorders.
• Allocate all housing benefit payments from the local authorities after effectively increasing the rent income by 30% whilst abiding by the national framework issued by the government
• Maintain strong document control through a committed team by initiating the relevant contractors certifying Gas safety, Electrical Installation Condition Reports, Energy Performance, Fire safety and Building Insurances
• Assist the Financial Controller with bank presentations for potential business loans and propositions highlighting the rapid growth and potential expansion of the business with existing stake holders
• Assist the Managing Director in the decision making process involved with the purchases of additional care units analysing the feasibility and practicality with regards to business growth.
• Organize and coordinate refurbishment programs on care units whilst retaining the health and safety criteria outlined by the CQC as well as managing properties by assembling contractors and suppliers ensuring high standards are maintained
• Oversee the sale and transition of care units to prospective housing associations as well as arranging the check-out processes with existing estate agents and law firms with experience in completing TR forms
• Conveying the current service user tenancy agreements ensuring safeguarding are adhered to by way of liaising with care managers, social workers and appointees
• Negotiating Rent prices with the necessary Estate Agents and Landlords in an ever going challenging environment of all leased care units
• Maintain and control budgets and expenditure allocated by the Managing Director and Financial Controller with regards to general property and maintenance costs by raising requisitions with the treasury for additional funds
• Initiate, issue and follow through with all court claims and eviction notices served to tenants who continuously fail to adhere to their respective tenancy agreements
• Conduct monthly meetings with unit management addressing concerns safeguarding a stable and healthy working environment whilst also addressing any concerns the Managing Director and Operations Director with regards to the operations
• Facilitate on site visits from housing associations, local authorities, Landlords, estate agents, contractors and surveyors with matters relating to property
Finance Assistant Aug 2014 – Jan 2016 Esto Care (United Kingdom)
Key Responsibilities:
Payroll Management:
• Manage by delegating a core team of unit managers for the payroll of 200+ employees across the entire organisation.
• Training the new employees, coaching them the procedures and methods of undertaking a successful payroll run
• Compute leave pay, and ascertain salary adjustments as well as processing monthly salaries
• Manage the Super-pay software, overseeing the data entry activities to ensure accurate month-end calculations are inputted
• Scrutinise attendance reports and payroll reports generated by the system.
• Issue salary slips and respond to employee queries regarding deductions and adjustments,
• Analyse and present payroll variance report for the Managing and Operations Directors.
• Comply with regional labor laws
PREVIOUS ASSIGNMENTS:
• Invoice Administrator  Dec 2013 to Aug 2014 Rico Logistics, United Kingdom
• Accounts Administrator Oct 2013 to Oct 2013 Iris Software, United Kingdom
• Branch Cash Reconciliation Assistant Jan 2013 to Jul 2013 Gondola Group Ltd, United Kingdom
Education
The TEFL Academy
Qualifi level 5 Certificate in Teaching English as a Foreign Language 168 hours (Feb 2020)
Manchester Metropolitan University Sep 2005 to July 2008 Crewe United Kingdom
Bachelor's degree BA (Hons) Business Management 2:1
Key Academic Coursework:
• Financial Accounting • Advanced Financial Accounting • Management Accounting • Financial Analysis • Financial Strategy • Financial Management • Managerial Law • Advanced Managerial Law
Strodes College Sep 2003 to Jul 2005 Egham United Kingdom
A-Levels Law • Economics
AS Levels Media Studies • Citizenship
The Westgate School Sep 1997 to Jul 2002 Slough United Kingdom
GCSE Mathematics • English Language • English Literature • Science • Geography • Graphics & Design
Healthcare/Medical
Updated 2 months ago
Only Employers can view Contact Details. Request Access