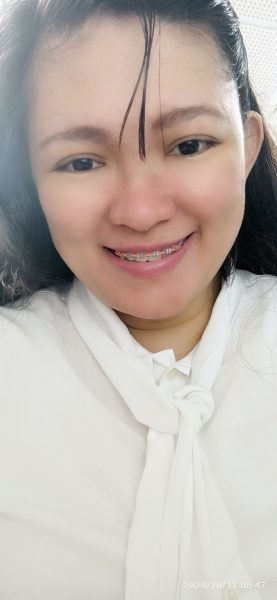 Admin Assistant
Location: Abu Hamour Qatar
GERALDINE B. MANATAD
MARKETING ASSISTANT | ANSAR GROUP – QATAR
Barwa Commercial Avenue Abu Hamour, Qatar
manatadgeraldine@yahoo.com
geraldinemanatad2@gmail.com
FRONT OFFICE EXECUTIVE/REMITTANCE TELLER/ADMIN ASSISTANT/MARKETING COORDINATOR
Dear Sir/Madam,
Greetings!
Please accept my enclosed application for the position above mention. Having read through your job description, I am thrilled to be applying for this position.
Eleven years (11yrs.) of experience and skill set to match the requirement you're looking for.
At my previous company Michel J. Lhuillier Financial Services, Inc. Philippines. I am valued by the management as a Branch Manager / Assistant to the Area Manager, to support team as a financial institution, keeping meetings, papers, competitor's survey, manage cash deliveries, conducting inventory and audit cash, jewellery with correct and right grams and karat designated as a corporate account holder in Peso & Dollar account, and organized office items at all times.
At my current company Ansar Gallery Qatar, from December 25, 2018, as Marketing Assistant – support of work marketing managers and executives on projects directed at maximizing company profits and developing sales strategies or marketing campaigns.
I would love to have the opportunity to join the team and use my skills & training to create an efficient. I believe I can meet and exceed the expectations you have for this role I look forward to speaking more with you about my candidacy. Feel free to contact me at any time.
COMPETENCIES:
Knowledgeable in using MS OFFICE (Word, Excel & PowerPoint), Adobe Photoshop, Handling Social Media Marketing (FB, WhatsApp, & Instagram)
Sincerely,
GERALDINE MANATAD
manatadgeradline@yahoo.com
Geraldine Manatad
Education
1999-2003

Bachelor of Arts major in Economics at Saint Joseph College
Experience
2018

Marketing Assistant at Ansar Gallery

2007-2018

Branch Manager / Assistant Area Manager at Michel J. Lhuillier Financial Services , Pawnshop, Inc.
Administration, HR/Personnel
Updated 2 years ago
Only Employers can view Contact Details. Request Access