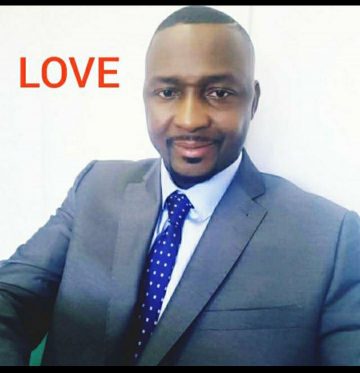 Welding Projects Consultant
Location: Saudi Arabia
Salam Alikom,
To Whom it May Concern :
My name is Mr Joseph John.
Please accept my sincerest apologies for my late application for your job offer. I only found out about the role this morning and I am very interested in applying for,
Welding, Fabrication & Mechanical Production Manager Roles.
I am very interested in discussing the role further with you. Please see the attached updated version of my CV as an expression of interest in the role.
I am highly skilled and qualified and have been working in this speciality for over 29 years. I am well versed in the concepts and applications of the oil and gas industries, due to my love for teaching, I have expanded my portfolio over the last 8 years at international technical training institutions and colleges through learning,teaching, inspections, coordinating and mentoring.
Have worked in Saudi Arabia/Dubai for Saudi Aramco many different training institutions from 2014 to 2019 on short term contracts.
I have vast amounts of service management experience in numerous roles, managing projects from start to finish, as a quality manager, mechanical manager, welding consultant in the following areas of expertise: offshore/onshore, pipelines construction superintendent, training manager, welding inspector, senior welding trainer/supervisor, welding coordinator, and
CRA MATERIALS PROJECTS.
I will be grateful for your kind consideration and hope that I am not too late for your initial processes .
As I have been forced to stay grounded in the United Kingdom due to the Corona pandemic ,l have spent some time assisting  international companies through zoom platforms and electronic communication, as a consultant for their projects as a quality construction consultant, engineering, welding & mechanical departments, developing welding procedures, standards, and wps qualifications, Qa/Qc, weld inspections, mechanical inspections, non destructive testing, in MMA/SMAW, GMAW & GTAW, and submerged arc automatic welding procedures and specification.
I see a position with your company as an excellent opportunity to expand my portfolio even further, whilst working in an area of expertise that I know and love . This an exceptional opportunity for us both.
I look forward to hearing from you in regards to receipt of my CV and a positive outcome to my application process .
At presently I'm in Saudi Arabia on a very sort term contract, available on request.
Kind Regards,
J.John
Education
CV

CV at CV

CV
Experience
CV

CV at CV

CV
Construction, Education/Training, Engineering, Safety
Updated 2 years ago
Only Employers can view Contact Details. Request Access