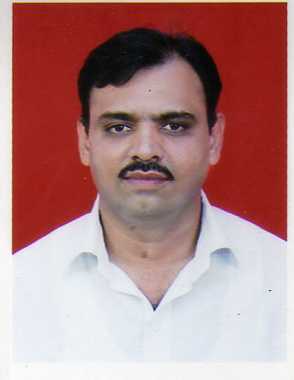 Location: India
Name : Shivaji v Sapkal.
Date of Birth : 2nd August 1977
Sex : Male
Marital Status : Married
Nationality : Indian
Educational Qualification:-
Name of Degree
University/Board
Year of Passing
Percentage
S.S.C
LONKAR VIDYALAYA WADGAONSHERI TAL: HAVELI
DIST: PUNE
1994
65.57%
H.S.C
R.B SIR SECONDRY ACADEMY KILA ROAD MEERUT
2002
73.8%
B TECH
MEHANICAL THIRUVALLUVAR
UNIVERSITY VELLORE
TAMILNADU
2008
68.37%
Additional Qualification : ( Computer Basic & Basic SAP) ,( AUTO CAD,CATIA V5,PIPING HVAC, CAR DESIGN)
Languages Known : Marathi, Hindi and English
Experience : 4) Aditya Engineering Technology for production Engineer 05Jun 2012 to 30Nov 2020
Manufacturing Salary: 3,84,000 / Yearly (Gross Pay)sheet metal for SS304 AND MS, process 30KL Silo SS304 ,20KL Silo SS304, BUTTER MILK 1.3KL ,dairy milk sugar, kava pen , other project It All Starts with Business Process
In process automation, thinking starts with a use case:Robots in manufacturing
Today most robots are used in manufacturing operations; the applications can be divided into three categories: (1) material handling, (2) processing operations, and (3) assembly and inspection.
Material-handling applications include material transfer and machine loading and unloading. Material-transfer applications require the robot to move materials or work parts from one location to another. Many of these tasks are relatively simple, requiring robots to pick up parts from one conveyor and place them on another. Other transfer operations are more complex, such as placing parts onto pallets in an arrangement that must be calculated by the robot. Machine loading and unloading operations utilize a robot to load and unload parts at a production machine. This requires the robot to be equipped with a gripper that can grasp parts. Usually the gripper must be designed specifically for the particular part geometry.
In robotic processing operations, the robot manipulates a tool to perform a process on the work part. Examples of such applications include spot welding, continuous arc welding, and spray painting. Spot welding of automobile bodies is one of the most common applications of industrial robots in the United States. The robot positions a spot welder against the automobile panels and frames to complete the assembly of the basic car body. Arc welding is a continuous process in which the robot moves the welding rod along the seam to be welded. Spray painting involves the manipulation of a spray-painting gun over the surface of the object to be coated. Other operations in this category include grinding, polishing, and routing, in which a rotating spindle serves as the robot's tool.
The third application area of industrial robots is assembly and inspection. The use of robots in assembly is expected to increase because of the high cost of manual labour common in these operations. Since robots are programmable, one strategy in assembly work is to produce multiple product styles in batches, reprogramming the robots between batches. An alternative strategy is to produce a mixture of different product styles in the same assembly cell, requiring each robot in the cell to identify the product style as it arrives and then execute the appropriate task for that unit.
The design of the product is an important aspect of robotic assembly. Assembly methods that are satisfactory for humans are not necessarily suitable for robots. Using a screw and nut as a fastening method, for example, is easily performed in manual assembly, but the same operation is extremely difficult for a one-armed robot. Designs in which the components are to be added from the same direction using snap fits and other one-step fastening procedures enable the work to be accomplished much more easily by automated and robotic assembly methods.
3) Tata Motors As on Two Year Production Supervisor j chassis line Trim Line All fitment no defects and ok tag on the vehicle and world class quality and Safety, 5s System, and Production Target, For This Achievement. Geometry & Test drive vehicle (period;-may2011 to may 2012
2) Worked with Kalyani Forge Ltd. koregaon bhima As Saw & Shear Department Junior engineer with Raw Material status, as working in SAP. Module (pp, mm) store, PPC & production entry.
For (period;- Jun 2009 to Aug 2010) Year.
1) Worked with Bajaj Electricals Ltd as Production Supervisor
For (period; Aug 1998 To Dec 2001)
Job Profile : 1) Bajaj Electricals Pressure Die-casting Line.
Electrical muss bhatti , material in Aluminum melt
Checking temperature after that die load on the machine.
Make the die hot till 15 hour. Behind the 'S' part in the channel pouring the hot Aluminum casting should be in proper method till it in tilled up. Sometimes it
happens that there are Two ways that we die is not proper for that temperature
Means checking the pressure of nitrogen. See that 'M' part water pipes connection should be checking.
Job Profile : 2) Kalyani Forge Ltd Saw and Share
Take the steel allotment slip from p.p.c department
Issue the raw material by psis slip from store department
as per line up or steel allotment slip.
Then give the psis slip (Production steel issue slip)
To MQC department (Material Quality Control)
Take the heat symbol and ok assurance for cutting raw material
Cut the raw material as per control plan (cutting instruction)
As per section, cut length and cut weight imp
After make the cut pieces production entry in SAP (System application product)
Psis closing method
As per raw material issued, check the cut pieces quantity and end piece
Burr Loss totally closing psis slip hand over to the store department.
Job Profile : 3) Tata MotorFRAME FITMENT: Ensure bush pressing on shackle braches, ensure rear antiroll bar engaging to frame, ensure rear shock abs top end engaging to frame, ensure wire harness on long member, ensure idler arm fitment& torquing ensure engine rear mtg pad on frame. Top link fitment &apply torque to spindle mounting on frame, and stopper bolt assy and steering gear box fitment &torquing (mech/power)rear axle assy leaf spring to rear axle by U clamp & torquing, hand beak connection to drum, top wish bone to ball joint axle fitment to frame &rear antiroll bar engaging to rear axle. Tight rear shock abs to rear axle, rear shackle plate rear axle lh/rh fitments, shaft connection rear axle fitment, engine mtg pad front fitment front antiroll bar fitment top link suspension fitment front shock abs, tie rod center link idler arm bracket fitment and this tyer fitment and Torque.
ENGINE DROP: Ensure fuel tank ,neck sub assy &clamping silencer fitment torque foot rest, bumper mtg bkt fit, sub assy on engine clutch hose fit G-lever support bkt seal wire fixing hydraulic pump banjo fitment, engine dropping ensure cable connection to reverse switch &fit tie fit earthling cable tighten propeller shaft center bearing bolt, front RH engine mtg bolt torque all engine mtg &fit fuel return line hose on engine, diesel filling in tank remove air from line ?&tighten suction line banjo hydraulic pipe joint, toper ,correct battery fit on vehicle clamp battery cable on firewall.
CAB DROP: Brake bleeding, gear lever knob tight in position vacuum hose fit to
vacuum pump accelerator cable connection to FIP, engine hose cable fit battery cable to tail cable, cab tight steering spindle fit and ac connection on compressor & torque ac pipe tighten at cab bottom tail lamp, brake pipe connection to front brake hose one side tail lamp connect front to tail cable ibter cooler fit top hose fit bottom hose metallic pipe hose on engine TC, clamping radiator fitment ensure fan shroud assy fit on radiator to front tie member, fit radiator top hose ac pipe connection oil application ac mass charging ensure power steering bleeding fit ac solenoid switch ensure no leakage in cooling system by checking gauge, bumper setting front rear /front Under pit fitment ensure hand brake connection, clutch pipe lock plate fit speedo cable to g.box ensure chassis ensure clutch bleeding and geometry pit rectify defect indicated on card fit jack handle.
TRIM LINE: STROM LINE ALL FITMENT: ——ALL EXPERIENCE———–
Dear sir,/Madam
Before this shift start manpower line-up and production
SAFETY :- shoes, helmet, go gals ,regular.
HOUSEKEEPING: – 5/10 mint daily in shift.
MATERIAL MIX-UP:- Raw material/losses material .Assemble market for this spear part/ material not over dump in material Rack Trolley/Boxes.
Line in not over material dump in line only 3/4 spear part material use by line,
most for mix-up daily maintain.
And walking in the gangway, production in dump for box not for over, in tagging gangway in not for outline, spear part trolley gangway in line properly, mot for gangway out lime mark.
FEED BACK ;- before this production start first production check and after one hourly five product check daily after than line of the running part defect so totally line check your part and opp after photos &before photos this part will be work instruction and opp sign, daily maintain.
TOTAL EXPERIENCE = 11 YEARLY
Current Package = 4.00 Lac yearly
Notice period = 01 month
Exp Package for = 0.0/ann.
As Production Line
Place :- Pune yours faithfully
Date (shivaji v sapkal)
Education
1993

10th at LONKAR VIDYALAYA WADGAONSHERI TAL

All subject

2001

12th at R.B SIR SECONDARY ACADEMY

special subject science

2004

B.Tech Mechanical Engineer at THIRUVALLUVAR UNIVERSITY

Advance Technologies Mechanical
Experience
05Jun 2012

Manufacturing Tank at Aditya Technologies

Manufacturing Salary: 3,84,000 / Yearly (Gross Pay)sheet metal for SS304 AND MS, process 30KL Silo SS304 ,20KL Silo SS304, BUTTER MILK 1.3KL ,dairy milk sugar, kava pen , other project It All Starts with Business Process
In process automation, thinking starts with a use case:Robots in manufacturing
Today most robots are used in manufacturing operations; the applications can be divided into three categories: (1) material handling, (2) processing operations, and (3) assembly and inspection.
Art/Design, Engineering, Technicians
Updated 2 years ago
Only Employers can view Contact Details. Request Access