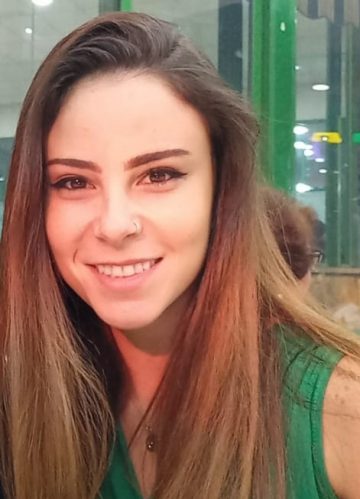 Marketing specialist
Location: Lebanon
A Marketing specialist with 5+ years of experience. Self-motivator with high energy, communication, and negotiation skills.Strong background in hospitality operations with strong customer service experience. Motivated and ambitious to perform and to produce the best standards of work in line with my education level and my work experience. Hard worker, quick learner, organized, deadline-oriented, and able to assume responsibilities.
My key strengths include strong analytical and logical skills and an eye for detail. I enjoy working in a team and help others progress, at the same time I work well independently. Because I aim to broaden my skills, I am currently seeking more challenges and new experiences to develop my career.
Skills
Business Development
detail oriented
marketing specialist
organized
Time Management
Education
2012 / 2016

Bachelor degree of Business Marketing at La Sagesse university
Experience
2017 / present

Marketing and Business development executive at Librex Group

• Organizing international conferences yearly including full itinerary and securing attendance of target customers.
• Assisting in the implementation of sales promotions events in order to advertise products.
• Working closely with upper management to deliver events on time, within budget, that meet and exceed expectations.
• Preparing a variety of routine and special reports as required.
• Preparing clients' Proforma Invoices and following up on orders and clients' feedbacks.
• Coordinating with the Logistics & Accounting departments.
• Recruiting new potential distributors.
• Setting goals & developing plans for business and revenue growth.
• Researching, planning, and implementing initiatives for targeted markets.
• Developing sustainable relationships with Distributors to update them about new products, latest results, business best practices, and future plans.

2016/2016

sales coordinator at Dana Digital Media

• Delivering on Sales Objective through sales calls.
• Negotiating all contracts with clients.
• Determining pricing for quotes, promotions and negotiations.
• Setting up meetings with clients.

2012/2018

Head Waitress at Boubess Group
Sales/Marketing
Updated 12 months ago
Only Employers can view Contact Details. Request Access