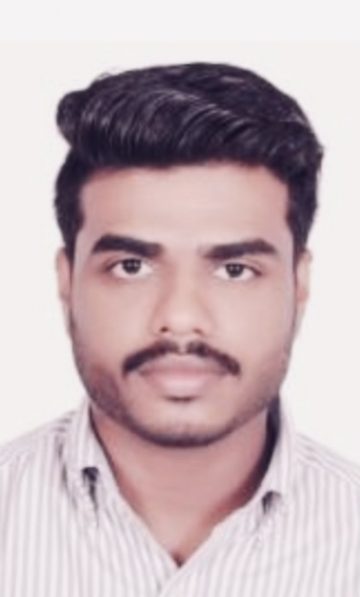 Plastic Production Engineer
Location: Hidd, Bahrain
I am Charies Varghese from India.I currently working as an Production In charge in Unitech Plastic Industries Bahrain. It's one of the reputed plastic packaging products manufacturing company in Bahrain. I completed my Post graduate Diploma in Plastic processing and Testing from CIPET kochi. I have knowledge in streach Film manufacturing and Thermoforming and blown film etc..
Education
2015-2017

Postgraduate Diploma Plastic Processing and Testing at Central Institute of Plastics Engineering and technology Chennai , India

Students who join the PGD-PPT course learn modern processing techniques and testing methods for plastics. The curriculum is designed for a 'hands-on' learning on equipment that is widely used in today's plastics industry.
Along with a fundamental knowledge of polymers and how they are processed and characterized, students focus on plastic material testing and quality management and how it can improve plastic product design as well as processing considerations. Polymer processing techniques such as injection moulding, extrusion, vacuum forming, extrusion blow moulding etc. provides an in-depth training methodology. In-plant industry training prepares postgraduates to make an immediate contribution to industry on graduation
Experience
March 2020 – Present

Production In-Charge at Unitech Plastic Indutries Bahrain

Unitech Plastic Industries, specialized in manufacturing of Stretch Film products with international standard.
➢ Overall responsible for monitoring & executing the manufacturing process, packaging, Quality Control, and Production Planning, Reduce downtime, and preparation of MIS Reports.
➢ Planning, Organization, Directing and optimum day to day operation to exceed our customers expectations.
➢ Guiding the team of Assistant Managers, Production Executives, Operators and workmen in shifts for efficient oper ations, for maintaining a good working environment.
➢ Plan & manage Production and shift activities.
➢ Developing new process concepts for production optimization, yield improvement in the plant and energy conservation.
➢ Completes production plan by scheduling and assigning personnel; accomplishing work results; establishing priorities; monitoring progress; revising schedules; resolving problems;

July 2017 – Oct 2019

Production Engineer at Al- Ghandura Co. For plastic, Jeddah

➢ Managing production process of Thermoforming –ILLIG( Cup&Cover)AMUT inline , TFT FC 1000, 780 ,SML and AMUT Extruder , Blown film 2 and 3 layer machine, Cutting machine, Recycling machines.
➢ Start –up, shutdown and maintain clean production area.
➢ Mould change, Parameter setting.
➢ Measuring, grading and feeding batches of row materials into machinery.
➢ Perform basic quality check throughout the production.
➢ Prepare production planning with production manager.
➢ Maintain the daily production target as per schedule.
Engineering
Updated 2 years ago
Only Employers can view Contact Details. Request Access