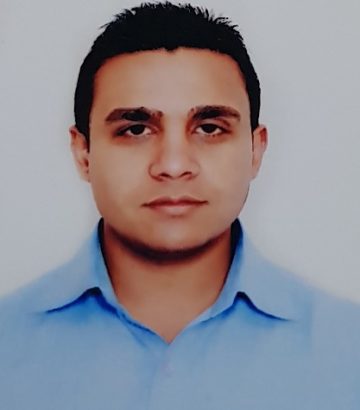 Plant Engineer
Location: Qatar
GAURAV SHARDA
Bachelor of Technology in Mechanical Engineering(MMUP/UPDA CERTIFIED)
Email: grvsharda22@gmail.com
Doha, Qatar
CAREER OBJECTIVE
A technically dedicated astute with an ambition to achieve professional excellence and organizational target in a systemized environment that offers proper utilization of my knowledge and environment to explore my creative propensity and provides growth opportunities.
PROFESSIONAL EXPERIENCE
² 7+ years of cross country experience in technical & strategic planning, maintenance and repair of huge fleet in large volume of the automotive workshop.
² Well versed in Computerized Maintenance management system (Software: CMMS, Microsoft Dynamics-GP) & Transport Management System (Software: TMS, Advanced Fleet Management System-AFMS)
² Well experienced in planning, scheduling, execution & documentation of preventive, predictive & corrective maintenance of all Plant, Machinery & Vehicles (PMV).
² Hands-on experience in troubleshooting of hydraulics related to all types of heavy & lifting equipment.
² Extensive experience in troubleshooting for major faults in heavy construction equipment like Mobile cranes, Excavator, Wheel Loader, Dozer, Grader, Back Hoe Loader etc.
² Cost control of PMV Workshop
² Well versed in erection, dismantling & maintenance of Crawler Crane with entire documentation like Method Statement, Job Safety Analysis/Risk Assessment and Lift Plan etc.
² Liaise with dealers/auctioneers for purchasing of new / used PMV.
² Well versed in QHSE, Implementation of company's QSHE policy, legal documents for PMV
² Conversant with ISO-9001, ISO-14001, ISO-18001 standards, specifications and implementation.
PROESSIONAL EXPERIENCE
INDUSTRY PORTFOLIO
HBK CONTRACTING CO WLL                                                                        July 2015 to Till Date
(Construction Company)
Doha, Qatar
Website: www.hbkcontracting.com
DESIGNATION
Plant Engineer (November 2018 to Till Date)
Service Engineer (July 2015 to October 2018)
JOB PROFILE
Ø  Supervise breakdowns and repair activity of Lifting equipments like different brand of Mobile all terrain cranes as well as rough terrain cranes(Terex, Liebherr, Grove, Sany,Xcmg, Locatelli),Crawler cranes( Terex CC 2500/2400/2200), Kobelco(CKE 2500-II, CKS 1350), Fushun QUY 50A, Manlifts( JLG, GENIE) and Forklifts(Maximal,Mitsubishi,Hyster,Goodsense)
Ø  Diagnose, troubleshooting and solve of equipment failure
Ø  Minimizing break down by analyzing repeat faults & root cause of failure and act accordingly.
Ø  To ensure scheduled plant and equipment inspections and preventive maintenance/periodic service are accomplished in a timely and professional manner.
Ø  Coordinate with mechanical foreman's and supervise PMV workshop activities at the main workshop, project sites to achieve the implementation of maintenance schedules and plans.
Ø  To monitor manpower allocation, parts availability & repair status for all "under repair" fleets.
Ø  Inspecting Mobile/Crawler cranes weekly as well as monthly to ensure optimum performance is maintained.
Ø  Prepare lifting plans according to load chart and prepare assembly instructions according to manual for erection and assembly of crawler cranes at project site to meet the requirements of construction work.
Ø  To ensure implementation and compliance of the Quality Health and Safety Management Plan as per QHSE Standard of the company.
Ø  To co-ordinate with all transport supervisors to review the validity of all legal documents for all PMV i.e. registration, third party certificate, road permit and insurance etc.
Ø  Organize equipments for ready to go and manage to deliver for urgent replacement to support project work
OVERALL EXPERIENCE ON FOLLOWING PLANT, MECHINERIES & VEHICLE (PMV)
² Mobile/ Crawler Crane (25 Ton to 220 Ton) – Liebherr,Terex,Kato,Kobelco,Grove,Link Belt,Locatelli, Sany,XCMG, Fushun
² Manlift: JLG( 450aj,800aj,860sj,1250ajp,150hax), GENIE( z45/25, z51/30, z60/34, z80/60)
² Excavator: Cat (320,325, 330, 345), Komatsu (Pc200, Pc300, Pc450), Case (788P), Hyundai (320Lc-7, 345 Lc-7), Hitachi (Zx500), New Holland-Kobelco (SK200, SK330), Doosan (210w-v) etc.
² Wheel Loader: Cat(950,966,972), Komatsu(WA470, WA420, WA450, WA380), Hyundai(HL780-3A, HL770-7A, HL760-7A) Volvo (L150E)
² Bulldozer – Caterpillar (D8R, D9R), Komatsu (D85R, D155-A)
² Motor Grader (Komatsu GD755-5, GD705A-3)
² Back Hoe Loder– (Jcb 3Cx,4Cx)
² Tele Handler (Cat TH-103),Jlg 4013,JCB
² Skid Steer Loader (Cat 216B, 226B,Jcb- Robot160, Case, Bobcat  753,S130B)
² Steering roller/ Walk behind roller (2 ton to 10 Ton) – Cat, Dynapac, Hamm, Wacker
² Fork Lift (3 ton to 7 Ton) –Maximal, Mitsubishi, Goodsence,Hyster
GNA UDYOG LTD,BUNDALA (PUNJAB)                                                       October 2012 –Nov'2014
(Auto parts Manufacturing Group)
Punjab, India
Website: www.gnaudyog.com
Designation: Assistant Engineer (Maintenance Dept)
JOB PROFILE
Ø  Responsible for troubleshooting and solve technical problems in the various types of machines in    forging department and band saw machines in steel cutting section.
Ø  Supervise the technicians of maintenance department activities and distribute the work load to them to achieve the target of zero breakdown in machines
Ø  Analyze the oil consumption in forging furnace and implement the skills to reduce oil consumption
Ø  Develops the 3 production forging machines in the new production shop with the guidance of superiors and organize periodic checking, safety system as per the standard
Ø  Gives training to the foreman in all equipments like Electrical, Hydraulic and Pneumatic machines how to maintain the efficiency of machines.
Ø  Prepare the schedule, plan and done preventive maintenance for all forging and cutting production machines.
Ø  Make the request for the spare parts required for the forging machines and reduce the cost of the spare parts expenses by regular maintenance
Ø  Maintaining the ISO standards and procedures.
Ø  Prepare daily log sheet of maintenance work & maintain all records of Inspection as per company standard
Ø  Independent research to resolve complex technical issues.
TRAINING DETAILS
·       Attended a training course on the CRANEBEE Software which can be used in the application of rigging tasks in 2020
·       Visited to Germany for the inspection of Crawler Crane Terex CC2500-II(Used one) and also attend their maintenance training in 2017
·       Completed technical training for KATO crane SR-300L in 2017
·       Completed the training program on "Basics of Lubricants" by TOTAL MARKETING MIDDLE EAST FZE in 2016
·       Tyre Management Training- YOKOHAMA, JAPAN
INDUSTRIAL TRAINING
·  Completed One month Industrial Training from Sonalika International Tractors Limited, Hoshiarpur.
·  Completed Six months Industrial training from Oaykay Forgings Pvt. Ltd., Jalandhar.
ACADEMIC PROJECT PROFILE
PROJECT TITLE: Fuel Saving In Forging Furnace.
PROJECT OBJECTIVE: To reduce specific oil consumption per ton of the product by improving energy efficiency.
KEY LEARNINGS: By implementing my skills, I have able to reduce the fuel consumption rate from 8000 litre to 7000 litre per month and it can save upto Rs.40,000 per month.
PROFESSIONAL PROJECT PROFILE
Study and implement the skills to reduce the cost of band saw blade in band saw machine by increasing the blade life in 2013 at GNA UDYOG LTD
Implement study skills and apply for reducing the oil consumption in forging furnace in 2014 at GNA UDYOG LTD
Worked and proved for reducing the cost of engine oil, hydraulic oil and gear oil used in heavy equipments by study and analyze their samples with take care of optimum performance from 2016 to 2017 at HBK CONTRACTING COMPANY
QUALIFICATION
·Bachelor of technology in Mechanical Engineering with 72.27% in 2012 from Lovely professional    university(India)
IT SKILLS
·       Microsoft Office, Microsoft Outlook
·       ERP
·       Auto Cad
AWARDS & ACHIEVEMENTS
2001: Participated in Anglo Taekwondo club and won the green belt with the Grade Awarded 'A'.
2001: Got the first prize in Inter house karate competition.
2001: Participated in Drawing &ColouringContest(navneet knowledge festival) and won the second position.
2002: Completed the basic taekwondo coaching camp with the grade awarded 'B'.
2003: To participate in Roller Skating and Hockey at Punjab level.
2006: Participated in Speed Skating and Rink Hockey at all India open gold cup skating tournament.
2007: To take part in Roller skating at Punjab level and won second prize.
2010: To Participate in cricket tournament at University Level and won the bronze medal.
2018: Awarded for outstanding performance in the organization
2019: Awarded for outstanding performance in the organization
Hobbies                     :        Playing Cricket, Roller skating , Listening music and traveling.
DECLARATION:"I hereby declare that the above information's are true to best of my knowledge."
Engineering
Updated 2 years ago
Only Employers can view Contact Details. Request Access