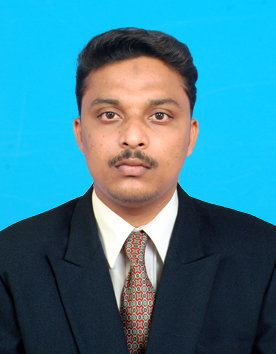 Electrical Engineer
Location: chennai indai
MOHAMED JUBAIR ALI
Tamil nadu licensing borad C -certificate NO :56536
CAREER OBJECTIVE
@ To work hard and Managing the things in a proper way, i.e., Plan, organize, Co-ordinate and control the resources.
@ To work in a professional environment & learn new things from experienced professionals in the industry to enhance and develop the resources and network of organizations.
@ To achieve goals & targets of the employing company or institution.
PROFESSIONAL EXPERIENCE
Seven + years in Operation and Maintenance of Electrical Machines &
Motors ….
M/s: Shree Electricals, Bangalore, India.
Electrical Maintenance Supervisor, August 2012 to November 2014.
M/s: Shri Vaari Electrical Chenni India.
Electrical Maintenance Engineer, March 2015 to Till Date
Indian additives limited its Oil & Petro chemicals company.
Owner       : Indian additives limited M/S (Joint venture of CPCL
and CHEVRON ORONITE) in Manali Chennai.
.
RESPONSIBILITIES
@ Reading of HT/ LT single line diagrams, protection and metering diagrams, switchgear control
Diagrams, Automatic transfer system, Motor control diagrams.
@ Involving in Preventive maintenance scheduling and day to day preventive maintenance for Circuit breakers, Motors, Starter Modules, local control Panels.
@ Operation cum Maintenance of Diesel Generator sets.
@ Knowledge in Safety procedures to work on electrical equipment.
@ Maintenance, Troubleshooting and servicing of Motors.
@ Trouble shooting of Faulty circuits and fixtures in the plant for illumination Purposes.
@ Maintenance of various looms and control panels.
@ Knowledge in PLC, &VFD.
@ Operation and Maintenance of ETP &ST.
TECHNICAL SKILL
·         33KV / 11KV switch yard  SYSTEM Panel
·         4000 KVA transformer with OLTC panel.
·         11KV HTPCC panel.
·         2500KVA transformer with OLTC panel
·         LTPCC 4000A,ACB Double Bus bar System EB & DG Panel.
·         1500,1010,500,82.5,62.5,30 KVA DGSETS with AMF panel.
·         500 KVA DGSET with 2000A Double Bus bar System of  DGEMSB panel.
·         1250A, ACB MCC Panel draw out type 108 Feeders.
·         220 KW Motor VFD Panel start up or Star Delta starter or DOL starter.
·         LT Panels HOU, Boiler,ETP,ZNO,P2S5, Filter aid, WFE Chiller,WFE Reactor,Vaccum Reactor,Ro and Evaporator, Stp,.
·         250 kw screw Compressors with VFD Panels.
·         5 KVA TO 30 KVA UPS with Batteries.
·         110V/15A/10A, Battery Charger
·         Harmonics filter Panel LF3 Emerson (300A)
·         ZMP Commissioning activities.
EDUCATIONAL QUALIFICATIONS
@ B.E Electrical and Electronics Engineering 77.00%, Arunai College ofEnginerring,
2008-2012,  Tiruvannmalai-606 601.
@ HSC 74.75%, Kamaraj Matric Higher Secondary School, 2006-2008,
Chidambaram-606 008.
@ SSLC 55%, Musthafa Matric Higher Secondary School, 2005-2006,
Chidambaram-606 008.
STRENGTH
@ Ability to work in a team.
@ Quick learner.
@ Adaptive to new environment and challenges.
@ Self-confidence.
@ Positive Thinking.
@ Ability to work in a fast-paced environment
PERSONAL DETAILS
Name                                         : Mohamed Jubair Ali. M.A
Date of birth                              : 03-10-1988
Father's name                            : Mohamed Ali Jinnah
Gender                                       : Male
Marital Status                        : Married
Nationality                              : Indian
Languages Known                  : English, Tamil
DECLARATION
I am hereby declare that the facts stated hereby are authentic and true to the best of my knowledge.
Date:
Place:                                                                                          (MOHAMED JUBAIR ALI)
Construction, Engineering, Hospitality/Facilities
Updated 3 years ago
Only Employers can view Contact Details. Request Access